NATIONAL CATTLE CONGRESS – WATERLOO IOWA
The National Cattle Congress has the ideal venues for your next event. We have several buildings that would suit all your event needs. We're home of the historic Electric Park Ballroom, McElroy Auditorium (formally known as the Hippodrome Auditorium), Estel Hall, the Pavilion, our Agricultural Building, the Pullin-Simonsen Arena and many, many more. Furthermore we have several livestock barns that house multiple stalls.
In addition to our building venues, our grounds has lots of open, outdoor space. Our parking lots hosts several outdoor concerts, car shows, exhibits and events. We have beautiful shaded, grassed areas that are ideal for farmers markets and outdoor attractions.
The National Cattle Congress is the premier location for Weddings and Wedding Receptions, in addition to banquets, fundraisers, concerts, small and large merchandise shows, car shows, political event, rodeos and finally Motocross. We also have several events that take place on our grounds annually.
Here at the National Cattle Congress, we strive to provide a premier event site, fabulous catering options, thoughtful servers, and thorough planning with flawless coordination. For your special event, we will creatively blend your vision and our experience to design a celebration that is uniquely your own.
ELECTRIC PARK BALLROOM
Built in the early 1900's this historical venue, Electric Park Ballroom, has fabulous features and a large layout needed to host your next special occasion and or event. The Electric Park ballroom rents for $775.00 per day. Call the Main Office or the Pavilion to plan your special event today!
THE PAVILION
 The Pavilion is located in the center of our grounds. It has a open floor plan, bar, wooden dance floor and large stage that is perfect for your event. Our pavilion rents for $550.00 per day. Please contact the NCC Main Office to book today!!
McElroy AUDITORIUM
Our enormous auditorium is home of several large scale events annually. This is the perfect facility to hold your next rodeo, concert, merchandise show, livestock show or sale and more! Inquire at the National Cattle Congress Main Office for details.
ESTEL HALL
Estel Hall is our premier vendor hall. We hold many craft shows, exhibits, and has been home to the World's Largest Garage Sale for the past years. This open hall is the ideal spot for your next show and or event. Please contact the NCC main office for pricing and details.
Pullin-Simonsen Arena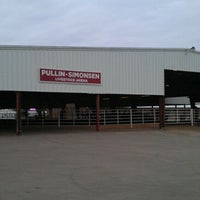 Our outdoor Arena is home to several Horse events annually. It is the ideal arena for you next livestock event, horse show, barrel race, and more. Pullin-Simonsen Arena rents for $375.00 daily. Please contact the National Cattle Congress Main Office for rental details.
National Cattle Congress
257 Ansborough Avenue – Waterloo Iowa 50704
MAIN OFFICE (319) 234-7515
PAVILION (319) 232-5801