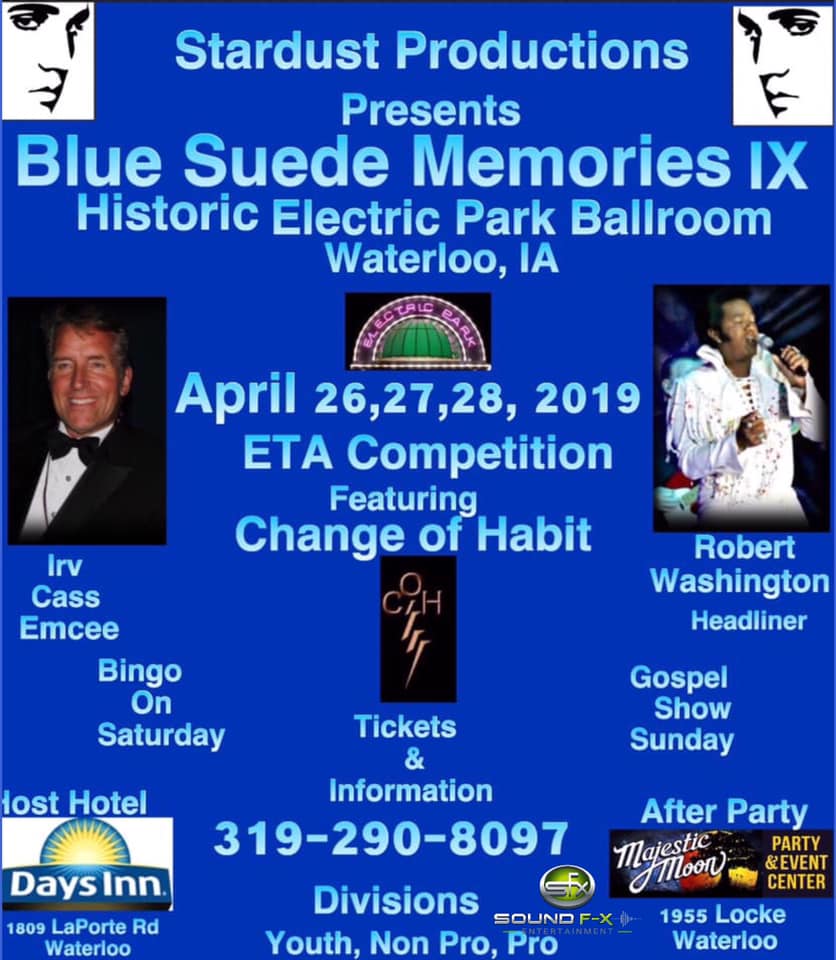 Blue Suede Memories a competition showcase to
honor the music and memory of Elvis Presley, the King of Rock n' Roll.
Blue Suede Memories is a three day
event taking place at the Historic Electric
Park Ballroom in Waterloo, Iowa each spring.
Coproduced by Buzz Anderson and Donna Volker, it honors the memory
of Buzz' mother, Faye Dorothy Martin Anderson
and Donna's husband, Frederick William Volker.