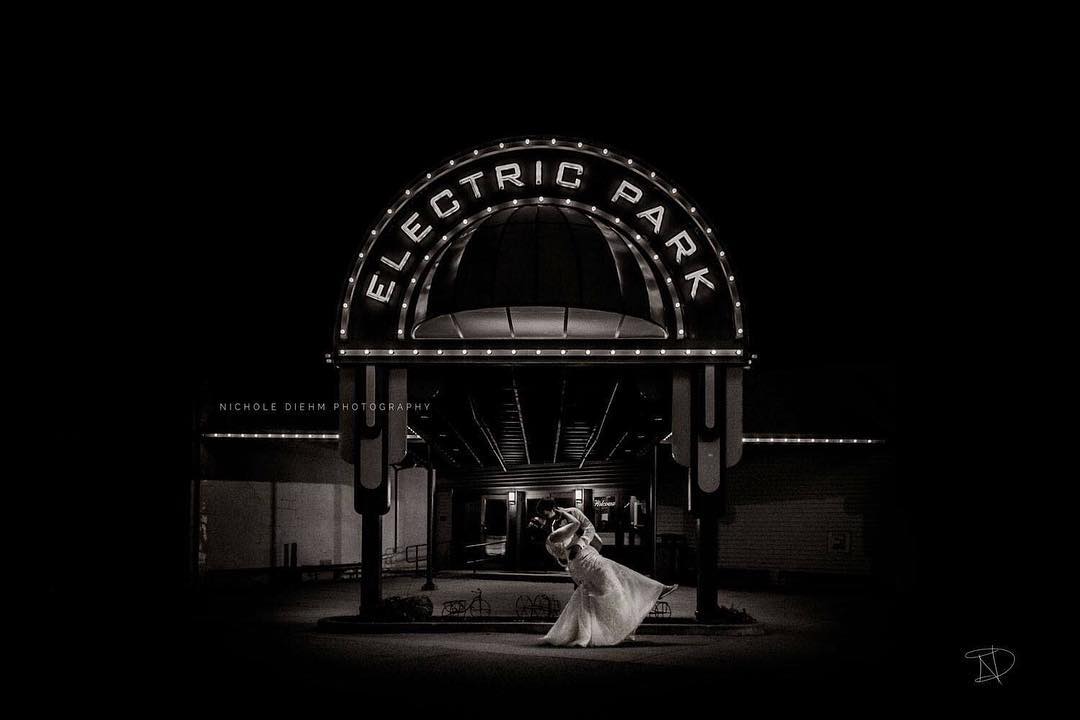 Built in the early 1900's this Historical Ballroom Venue
has all the features needed to host your next wedding
reception, banquet, concert or party.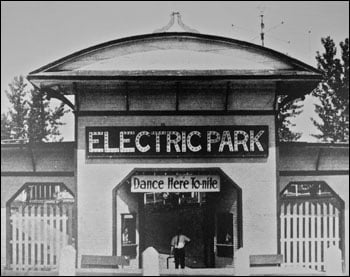 The famed Electric Park Ballroom got its start when R.E.
Peterson developed a 14 acre site outside of Waterloo.
The original site included an amusement park with rides,movie house,
sports garden, picnic area, fun house and a lunch counter.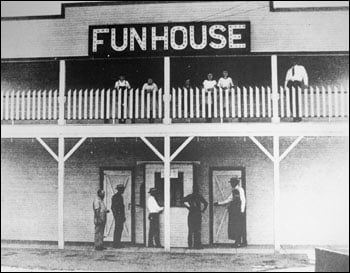 The concept for the ballroom did not come
about until the 1930's when a fire swept through
Electric Park and destroyed much of what had been built.
In 1934, the "New" Electric Park Ballroom was constructed
after the earlier fire. The driving force behind the development
of the famed ballroom was once again, R.E. Peterson.
Also constructed was a new site for the barrel of fun and the
merry-go-round, with all the property
now included in the city limits of Waterloo.
The likes of Jimmy Dorsey, Glen Miller, and
Guy Lombardo were top draws at 25 cents a head.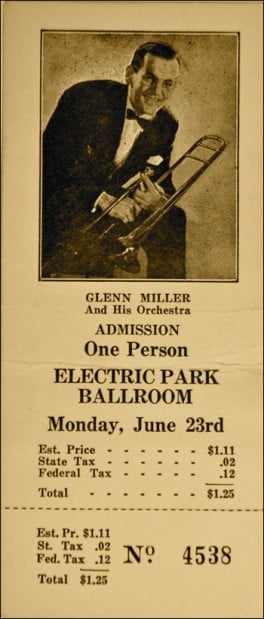 In the late 50's, Electric Park took to rock and roll like so
many other ballrooms in the region with bookings for
Conway Twitty, The Everly Brothers, Dion,
Johnny & The Hurricanes and Bill Black's Combo being common.
Today the ballroom is operated by The National Cattle Congress
which has done a superb job with operation and upkeep on this beautiful facility.
We'd all like to welcome to The Hall of Fame, the famed
Electric Park Ballroom of Waterloo, Iowa, still rockin' after all these years.
Built: 1906 (fire destroyed some of structure)1936 (present structure)
Electric Park had a Figure 8 Roller Coaster 1908-1922.
A Roller Coaster named Loop the Loop 1909-1910.
A Roller Coaster named Spiral Coaster 1911-1933.
CREDITS:Iowa Ballroom Project